UPCOMING




December 20: The Bunker at Output
December 31: The Bunker Limited NYE at Trans Pecos
January 4: The Bunker 11 Year Anniversary at Output
February 8: The Bunker at Output
February 28: The Bunker Limited at Trans Pecos
March 14: The Bunker at Output
April 5: Unsound Festival New York at The Bunker
April 11: The Bunker at Output
April 25: The Bunker at Output



The Bunker on Tumblr
The Bunker on Twitter
The Bunker on Facebook
The Bunker on Resident Advisor
The Bunker at Output


Friday December 20
Beyond Booking and Output present
The Bunker

Output: 8 Hour Collaborative Set
Mathew Jonson LIVE (Wagon Repair, Crosstown Rebels | Berlin)
& Hrdvsion LIVE (Wagon Repair | Berlin)
& Midnight Operator LIVE (Wagon Repair | Berlin)
& Derek Plaslaiko (The Bunker, IT, Perc Trax | Berlin)


The Panther Room: Thema Nights
Elbee Bad (Rush Hour, Basement Floor | Germany)
Dave Aju (Circus Company, Accidental | San Francisco)
Lenny Posso (Thema, Chronicle | Brooklyn)

at Output / The Panther Room
74 Wythe Avenue
21+, 10p-6a
$15 advance
Tickets available on Resident Advisor



Mathew Jonson has been on our list of dream bookings since we started The Bunker 10+ years ago. Both "Typerope" and "Alpine Rocket" came out right around the time we launched our weekly at subTonic and were early favorites that we still play to this day (Servito has been dropping "Typerope" recently and we're not sure if "Alpine Rocket" ever left Plaslaiko's bag). Don't even front like you were a regular at subTonic if hearing "Return of the Zombie Bikers," "Decompression," or "Marionette" doesn't instantly transport you to that barrel-surrounded dancefloor. To this day, Mathew continues to release a seemingly endless stream of instant dancefloor classics. As much as we love his records, the way he puts it all together for his live show is truly unparalleled. Further, as anyone who has seen his shows with Modern Deep Left Quartet, Cobblestone Jazz, Midnight Operator, and Minilogue can atest, he is even better when you put him into a collaborative improvisatory situation.
So instead of *just* booking Mathew Jonson, we really wanted to make this night extra special. His brother Nathan Jonson, aka Hrdvsion, is the other half of Midnight Operator. While Midnight Operator have only released a couple tracks officially, they frequently perform live. Hrdvsion has been one of our favorite producers for years and appeared at The Bunker back in 2009. Derek constantly plays his tracks and the two struck up a close friendship when he moved to Berlin in 2010. What better time to bring him back than to perform with his bro at The Bunker?
But no, honestly, even that was not special enough for us. Derek Plaslaiko has been good pals with Mathew for a long time and there have been many discussions over the years about the two of them taking a whole night together at The Bunker. So we've decided to give the entire 8 hours of this night to Mathew, Nathan, and Derek to do as they please. We're pretty sure everyone will play solo sets and there will be a lot of collaborative moments as well, but really, your guess is as good as ours and you're going to have to come out to see how it goes. There will be no set times and anything can happen.
Check out Mathew Jonson's soundcloud
Check out Hrdvsion's soundcloud
Check out Derek Plaslaiko's soundcloud
Midnight Operator on The Boiler Room



Admission to The Panther Room for this evening is including in your ticket price and will be hosted by Lenny Posso's Thema imprint.


Elbee Bad, The Prince Of Dance, is an early house producer from New York City. Elbee Bad remained largely unknown to a wider audience as he recorded under different aliases for many labels, purely on emotion and never with a marketing mind. Rush Hour made great strides towards correcting this situation with their massive "The True Story Of House Music" compilation of Elbee's best tracks. Elbee Bad currently lives and works in Berlin where he continues to work on music as well as producing and running his Bad's Label.
Check out Elbee Bad's soundcloud


San Francisco Bay Area native Marc Barrite's alias Dave Aju has become a reliable name for fresh and expressive electronic music over the last decade, combining a deep knowledge and passion for dance music history with a fearless, forward-thinking approach to production and performance. A diverse range of influences, from his jazz upbringing and hip-hop roots to the outer realms of experimental rock and musique concréte can be heard in Aju's unique sound.
Check out Dave Aju's soundcloud
Check out Dave Aju's DJ set from Honey Soundsystem


Lenny Posso, a born and raised New Yorker, has traveled the ranks of the NYC dance music culture over the past two decades, from a dancer to a DJ, to an event promoter and label manager. Lenny plays regularly, sharing his bold, energetic, unique blend of techno funk. His motivation lies in the pursuit to positively engage the audience with the most current and obscure sounds of today, as well as yesterday: story-telling through sound. In recent years Lenny has set his focus on his labels and hosting events like tonight called Thema Nights, with artists from the roster and other well regarded labels. As founder and manager of Thema Recordings, Chronicle and Thema Digital, Lenny has created a platform that continues to develop and redefine the ever-evolving New York underground as the city's international profile broadens. With over 60 releases spanning the labels and with no sign of slowing down, he has built a reputation for putting out some of the most cutting edge, abstract techno and house music coming out of the U.S. today.
The Bunker Limited New Years Eve


Tuesday December 31
The Bunker Limited New Year's Eve

featuring:
Chris Madak aka Bee Mask LIVE
(Spectrum Spools, Pear Grower's Series | Philadelphia)
Mark Verbos LIVE (Simple Answer, The Bunker New York | Brooklyn)
Bryan Kasenic (The Bunker | Brooklyn)
Patrick Russell (Interdimensional Transmissions | Brooklyn)
Clay Wilson (Styles Upon Styles, The Bunker New York | Brooklyn)

at Trans Pecos
915 Wyckoff Avenue
10p-6a

$30
Advance tickets only, limited to 150.
No guestlist, no recording, no photography.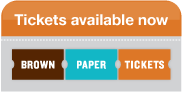 As The Bunker continues to grow significantly, many of you have expressed a desire to turn back the clock to the good ol' days when the party was weekly at subTonic for 100 people or so. We miss those days as well, so in 2011 we launched a new series of events called The Bunker Limited. For The Bunker Limited, we bring a ridiculous sound system into a very small space, and limit attendance to 150. This year we said goodbye to Public Assembly and the small loft space above it that housed The Bunker Limited. We kick off 2014 in a brand new space that we are very excited about, Trans Pecos. Tickets are advance only, and there will be no guestlist. The only way we can pull this off in a space this small is if everyone pays. The sets at these events are not recorded, and absolutely no photography is allowed inside.
New Years Eve is definitely one of the biggest nights of the year, but quite frankly, it is the ultimate amateur night of partying. This will be our third year in a row presenting something small and intimate for those of you who want to avoid the massively overpriced, overcrowded, and overhyped parties happening around the city, yet still want to celebrate New Year's Eve with The Bunker's extended family.



It's been too long since we've had Chris Madak aka Bee Mask perform at The Bunker. Since he's appeared at our party, he released two of the best records of 2012: the "When We Were Eating Unripe Pears" LP on Spectrum Spools and the stunning "Vaporware" EP on Room:40. One of 2013's very best releases was a full album of Donato Dozzy remixing Bee Mask, also on Spectrum Spools. Just this month, Chris launched a new record label, Pear Grower's Series, with The Bunker alumni Abdulla Rashim and Surgeon remixing his original music. We're not exactly sure just what else he's up to at the moment, but have a feeling he's going to unleash some amazing music in 2014. Tonight he will be previewing some new material that he's working on for forthcoming releases; the current live versions are in development for Club Transmediale in Berlin in January so none of this stuff has been heard at all yet. His live set will take us straight up to midnight.
Check out Bee Mask's soundcloud
Check out The Bunker Podcast 74: Bee Mask




Mark Verbos will be playing one of his infamous slow burning acid house sets on nothing more than a collection of Roland machines, a Space Echo, and a mixer. He has brought down the house at The Bunker many times with these sets over the years, and tonight should be no different. Mark is currenly working on a record for The Bunker New York.
Check out Mark Verbos' soundcloud




Bryan Kasenic - (pka Spinoza) is known in the electronic music world for throwing many incredible parties (The Bunker), playing adventurous DJ sets, and starting Beyond, his own booking agency. The past few years have seen Bryan take his infamous Brooklyn-based party, The Bunker, to Panorama Bar in Berlin, Corsica Studios in London, Unsound Festival in Krakow, Communikey Festival in Boulder, Decibel Festival in Seattle, Smartbar in Chicago, GAFFTA in San Francisco, Pittsburgh, Philadelphia, and of course Detroit. The Bunker celebrated it's tenth anniversary in January 2013 and will be launching a record label in 2014.
Check out Bryan's set for RBMA




Patrick Russell is a true veteran of the underground, perhaps one of the last unsung heroes of a now lost era in the Midwest. He magically transforms the diaspora of pure jack energy into a fluent sonic dialog that never fails to devastate the dance floor. A Detroit-bred DJ, artist and producer since the early 90's, Patrick has now made Brooklyn his home. His resume highlights include everything from an exclusive opening for Jeff Mills in Detroit in 2007, performing at the 2001 & 2008 DEMF/Movement festivals, to decorating and performing at the inaugural and now legendary leaky warehouse No Way Back. His consummate taste and ecstatic yet disciplined execution have created a respect that cannot be purchased. Patrick is not just one to watch, he is one to be experienced. Aside from playing many fine sets this year, Patrick released 3 amazing remixes and is now working on some new original material.
Check out Patrick Russell's soundcloud




Opening the night will be Clay Wilson, a newcomer who put out one of our favorite releases of the year on the Brooklyn based Styles Upon Styles imprint. He's just completed a 12" for The Bunker New York which should be seeing the light of day soon.
The Bunker 11 Year Anniversary

Saturday January 4
Beyond Booking and Output present
The Bunker 11 Year Anniversary

Output
Silent Servant LIVE (Jealous God, Sandwell District | Los Angeles)
Regis (Jealous God, Downwards | UK)
Mike Servito (The Bunker | Brooklyn)
Bryan Kasenic (The Bunker | Brooklyn)


The Panther Room:
Heartthrob (ISNISNT, M_nus | Berlin)
Mr Ties (Homopatik | Berlin)
Wrecked (Ryan Smith & Ron Like Hell | Brooklyn)

at Output / The Panther Room
74 Wythe Avenue
21+, 10p-6a
$15 early bird, $20 advance



It's hard to believe it's already been a year since we celebrated our 10 Year Anniversary and Resident Advisor published the massive Oral History of The Bunker. It's been a year with some big changes for us. In February, we produced our first event at Output, and have since been happily putting monthly parties on there ever since. In June we got word that Public Assembly and the beloved loft space above it was unexpectedly closing down within a month! As heartbreaking as that was, it's been good to move on with fresh energy. We are looking forward to another year of events, with some more new venues in the mix, and the launch of our very own record label, The Bunker New York. We celebrate our 11th year as usual on the first weekend in January. Joining us in Output are return guests Silent Servant and Regis of the new Jealous God imprint. In The Panther Room we have two guests from Berlin: our old pal Heartthrob and new pal Mr Ties, appearing alongside The Bunker regulars Wrecked.
Joining us once again is Silent Servant, who has treated us to more great sets than we can count at The Bunker over the years. He rose to fame alongside Regis and Function with their Sandwell District imprint before they laid it to rest in 2011. His full length album on Dominick Fernow's Hospital Productions was easily on of 2012's best releases, and he is known worldwide for his uncompromising productions and DJ sets. Mendez has become a fan favorite at The Bunker and often digs a bit deeper into his crates for sets that will incorporate not only techno, but also industrial, EBM, synth punk, and other sounds. Tonight, Silent Servant will be treating us tohis very rare live hardware set.
Check out Silent Servant's soundcloud




Regis is the pseudonym of Karl O'Connor, best known for his influential Downwards label that he has run with fellow art terrorist Peter Sutton (Female) since 1993. His work with the recently disbanded Sandwell District collective also turned a lot of heads in recent years. Unconventional and single-minded to say the least, by decentralising the focus on the DJ/producer personality, he remains one of the more highly regarded creative forces within the British techno/electronic scene. Regis' appearances in New York are few and far between. His gig at The Bunker at PAN_ACT at the Chinese Buffet was his first gig here in years, and gave us a taste of what we can expect tonight. Uncompromising in every way.
Check out Regis live on the Boiler Room




Heartthrob is an old friend from back before we even started The Bunker and it's been 5+ years since he's played for us, which is way too long. He quickly rose to fame with a series of releases on Richie Hawtin's M_nus label from 2005 to 2010. He has since moved on and started his own label: ISNISNT. The newly established label promises to deliver leftfield sounds within the house, disco and techno sphere from the American producer, acting as an outlet for his own productions and collaborations.
Check out Heartthrob on soundcloud




Mr. Ties has risen to international prominence and become somehting of a cult figure in the past year based on the success and popularity of his already legendary Homopatik events at :/about blank. We presented his debut North American set at the Hoot afterhours in July and were eager to have him back. Resident Advisor published an interesting feature article on him that you can read here. The last time he came to NYC, he spent the 24 hours between his arrival and the party spending his entire fee and then some buying records to play in his set. Those records are still here and we can only assume he'll be adding to the pile. He will be closing out The Panther Room with an extended 4 hour set.
Check out Mr Ties' soundcloud
Check out Mr Ties on Boiler Room




Bryan Kasenic - (pka Spinoza) is known in the electronic music world for throwing many incredible parties (The Bunker), playing adventurous DJ sets, and starting Beyond, his own booking agency. The past few years have seen Bryan take his infamous Brooklyn-based party, The Bunker, to Panorama Bar in Berlin, Corsica Studios in London, Unsound Festival in Krakow, Communikey Festival in Boulder, Decibel Festival in Seattle, Smartbar in Chicago, GAFFTA in San Francisco, Pittsburgh, Philadelphia, and of course Detroit. The Bunker celebrated it's tenth anniversary in January 2013 and will be launching a record label in 2014.
Check out Bryan's set for RBMA




Mike Servito is from a very special yet temporary and partially lost fertile crescent of techno / house / party DJing. It was a time when raves were still a fresh idea, almost felt like a revolution, and DJs like Claude Young, D Wynn, Derrick Carter and Mike Huckaby were informing an upcoming generation. If you look directly to that inspired generation you will find the lost threads of Detroit Techno, House and beyond, you will find a group of DJs with insanely deep mixing skills, the ability to rock almost any kind of party with an improvisational approach that is so skilled it makes everything seem so well thought out that even they don't know where their set will go. But, it will take you there! In the future, this special generation of deep midwest mixers will be remembered and revered as the wizards they are, long after the trendy players have lost their luster. Mike Servito's upfront dirty deep and bitchy taste has had an impact on Detroit nightlife for over a decade.
Check out Servito's soundcloud




While shopping for vinyl at a record store, Ryan Smith met Ron Like Hell, a veteran DJ of 19 years. Both excited to meet another like-minded gay individual into timeless musical sounds, past and present, they were inspired to work on a project together. They really came into their own when they launched the Wrecked monthly at National Underground, which was an immediate success. They've made it their mission to book solid underground talent to express the changing tides in the gay underground. Currently, Ron is working on music and remixes while Ryan is working on a label, Discaire Records, with 3 other gents while working as a booking agent. The duo is always cooking up some exciting new projects and surprises. For the past few months, these guys have become a regular part of our lineups at The Bunker, shining bright as both openers and in more prime time slots.
check out Wrecked's soundcloud